Welcome to ZodiaCon 2023!
We would like to invite you to ZodiaCon 2023 - the 11th year of our international furry convention. We had to skip two years due to the global coronavirus pandemic, and then one small year in non-standard date, but now we are back in full force.
The name of ZodiaCon is related to zodiac, the astronomical "circle of animals" and you're welcome in our circle,  regardless of your species, size, fur color, sex or orientation.
This year's mascot is an otter (aquarius) and the con theme are pirates.
When and where will it be held?

ZodiaCon 2023 will be held from Wednesday May 24th to Sunday, May 28th, 2023 in the Oáza srdce hotel, Horní Bradlo, near Pardubice, Czech Republic. It's the same hotel as in last years.
Address: Hotel Oáza srdce, Vršov 19, 539 53 Horní Bradlo, Czech Republic
Web: oazasrdce.cz
GPS coordinates: 49°48'22.20"N, 15°43'53.21"E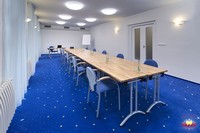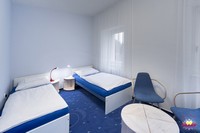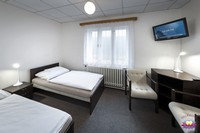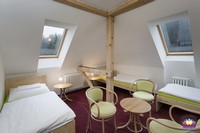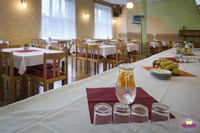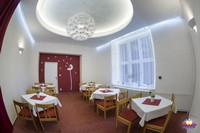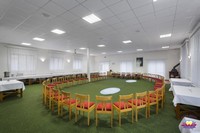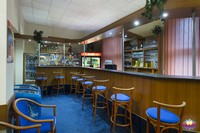 The hotel offers 34 two- to five-bed rooms, the total capacity is circa 100 beds. Most of the rooms have their own WC and bathroom, some rooms have their own bathroom but share a WC (yeah, we don't get it either...). All the public areas and one room are wheelchair accessible.
The public areas are numerous - two large event spaces and lots of smaller ones, giving us (well, YOU mainly) a lot of room for SIGs and other things. (Art show, hide-and-seek, hiding corpses...)

The consite is located in the lovely nature near the Seč dam, all part of the protected landscape area Železné hory (Iron mountains, how cool is that, eh?). Therefore besides having a cool name it has plenty of stuff to see.